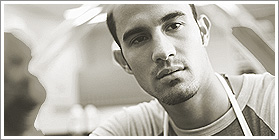 Elérhetőségeink
Cím: 8300 Tapolca, Kossuth u. 2.

Telefon/Fax: 87/413-569

Email: titkarsag@elmolight.hu

Telephely nyitvatartása: hétfőtől-péntekig 7-15 óráig
Micro-biological treatment, utilisation and controlled composting of communal sewage sludge
For the present, sewage sludge is utilised to the minimum extent by agriculture and its disposal usually means trouble and cost for service providers. As a matter of fact, by applying an appropriate technology the sewage sludge free of industrial contaminants can be excellently used for the nutrient supply of agricultural areas so they may result in sales revenue, instead of cost.
The Elmolight controlled composting technology will provide a complex solution since it will not only neutralize and process the communal sludge but offer a new direction and solution for the lacks of nutrient and dependence on fertilizers occurring more and more forcefully in agriculture. Through the procedure, such high-quality compost marketable without any restriction as a product can be manufactured which in addition to the soil regeneration will offer a solution for the diseases resulting from lack of micro elements so will be quite valuable for the agriculture.
We should emphasise that spontaneous composting procedures are not clear as regards the end product so they can be problematic both for the product permission and sale. The micro-flora and the biochemical composition resulting from it cannot be foreseen and as regards the infectivity, a typical example is the Escherichia coli epidemic in Germany. The service provider may incur serious disposal problems and extra costs by an improperly selected technology. Only such technology will provide a safe solution for the treatment of sewage sludge which can guarantee a saleable product that is an end product of high nutrient base and permanent, good biological quality.
We will provide an open-system, biologically controlled composting process adaptable to the plant physiological and plant growing demands and requiring low investment and the officially controlled inoculants types connecting to it and having the authorisation documents makes it possible to manufacture marketable products (Biomass Super product line, Cofuna organic humus mould) by the treatment of biomasses of various origin (e.g. sewage sludge, fermentation sludge from biogas production, pharmaceutical sludge).
Our technology and the aspects taken into account during the further development also serve for its introduction as a product:
it is a technology working with law demand for investment;
it will result in a safe, saleable and authorised product;
its cycle time is shorter than any other existing composting method;
the product composition is adjusted to the agricultural and plant physiological demands;
it will ensure biological and economical competitiveness with artificial fertilizers;
product types adjusted to the regional agricultural structure will be prepared.
The use of Biomass Super composts will ensure numerous advantages for the farmers:
extra yield,
improvement of crop quality,
favourable health condition of plant,
improvement of soil structure,
nutrient supply at a cost lower than by using artificial fertilizers.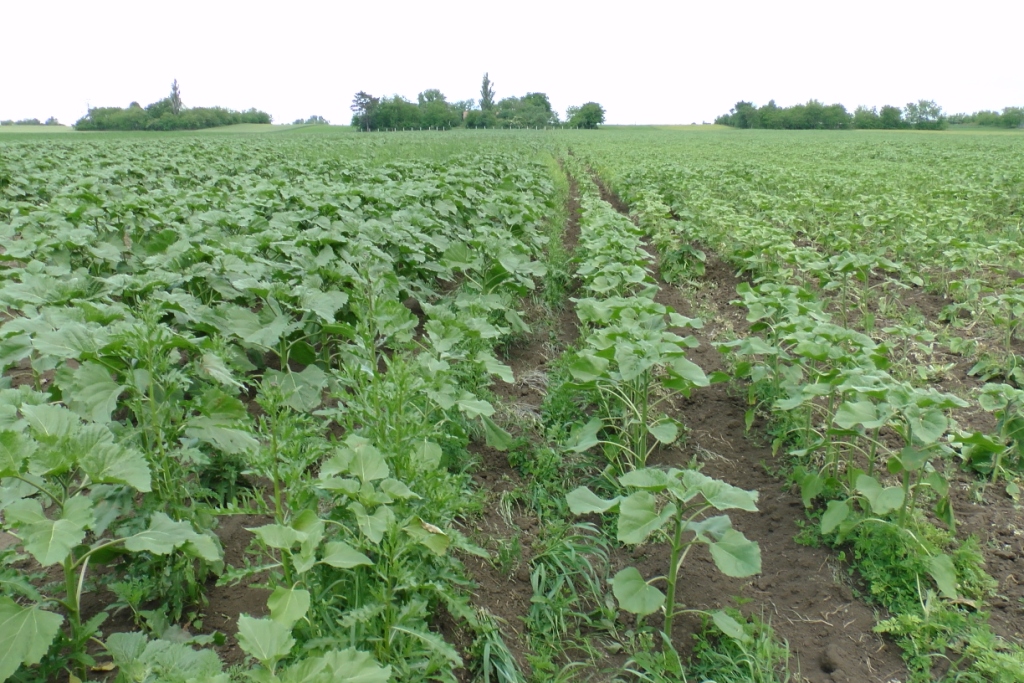 Biomass Super compost in sunflower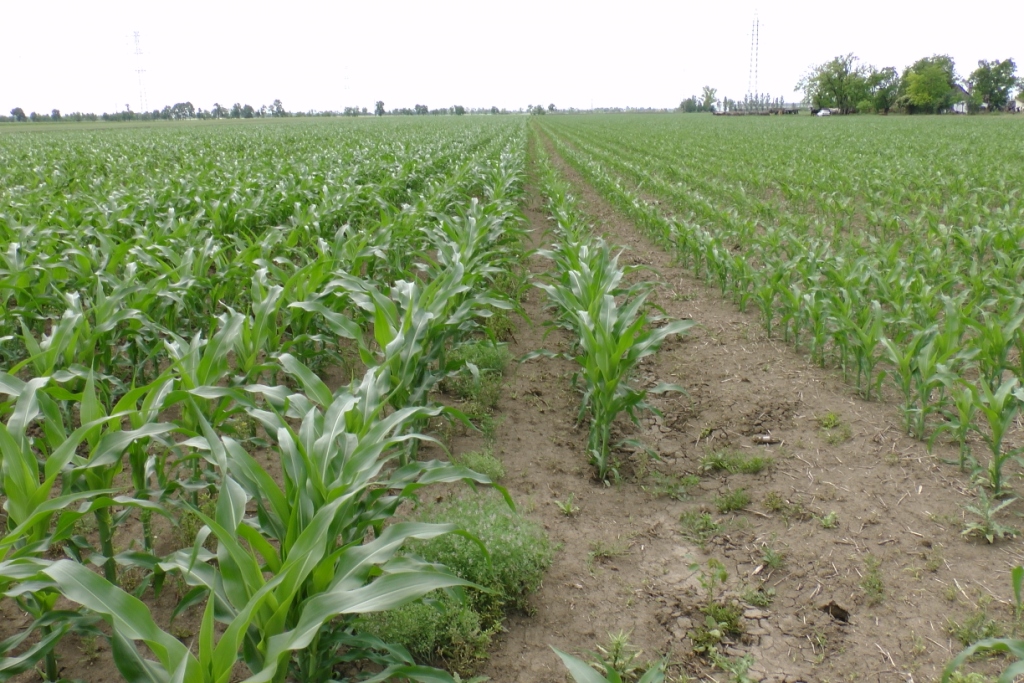 Effect of Biomass Super compost in maize
The inoculant technology is an optimized and controlled process with shortened cycle time which will create a new business branch with smaller demand for site and much lower cost and energy consumption, and a source of revenue from the product.
Main advantages of the controlled composting procedure:
It will ensure short, 2-3 months' cycle time (3 months for the sludge of high TPH content)
Biologically controlled, stable process.
The end product can always be planned, standardized.
It results in an end product proven to be useful from the aspect of plan physiology.
It will provide a product suitable for authorisation and circulation without any restriction.
The end product is competitive with the artificial fertilizers, both for the amount of its active agent and price.
It will not require any further serious investment; the goods production plant will be self-sustaining with profit.
Low demand for infrastructure and machinery.
It can be connected to another technology of different technical solution.
The products can be developed further with additional characteristics useful for agriculture.
The point of our procedure:
The composting process is microbiologically and biochemically controlled, can be standardized and has the authorisations from the specialized authorities. The microorganisms used consist of varieties controlled and authorised by the state authorities.
The humus manures produced with an average 60 days' cycle time - preserving their biological activity – have favourable effects in the soil and the plant cultures and meet all relevant Hungarian standards and the conditions of product authorisation prescribed by the ministerial decrees.

The technology can be implemented under open and closed technological conditions with low demand for investment and can be connected to the Gore or closed-cell (Kleen) procedures.

The serious competitive advantage of compost as product is that it can increase the ability to decompose cellulose through the decomposition of the stem on the stubble-field in wheat, maize, rape and sunflower cultures.

As a result of its nutrient supplying ability and strengthening of microbiological release of nutrients, the product is competitive with artificial fertilizers also in its price, while means a solution for the lacks of micro-elements which occur more and more forcefully in the agriculture.

Without any further demand for investment, it can produce compost types having high biological value with the already existing infrastructural and machinery conditions.
Organic matter is a value! Humus formation is a slow process, you may forego the nature!

"There are neither rewards nor punishments in the nature: there are consequences!"

Robert Green Ingersoll